Tank Services

Landmark has a Full Service Team dedicated to making sure that your private fueling station or tank placement is done to the highest standards in the industry.
Landmark's maintenance team is certified, whether you need a filter changed, pump calibrated or a complete system installed, we can do it ALL.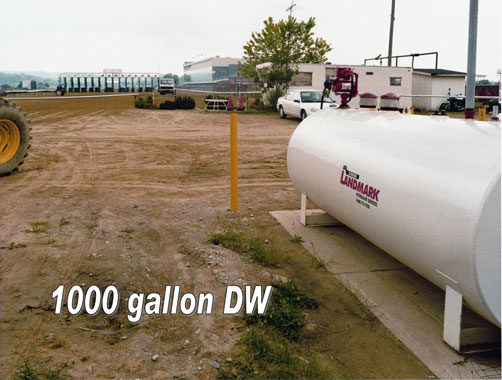 Tanks come in all sorts of different shapes and sizes. Most sizes range from 500 gallons to 25,000 gallons. Please give our sales team a call to see what would best fit for your needs.
Tanks can also be monitored by AccuRead, Landmark's exclusive Cellular Switch Monitor. It is the first cellular tank monitor approved for use in flammable liquids. Day or night, Landmark will make sure you have fuel in your tank, so you can concentrate on the important things, your business.